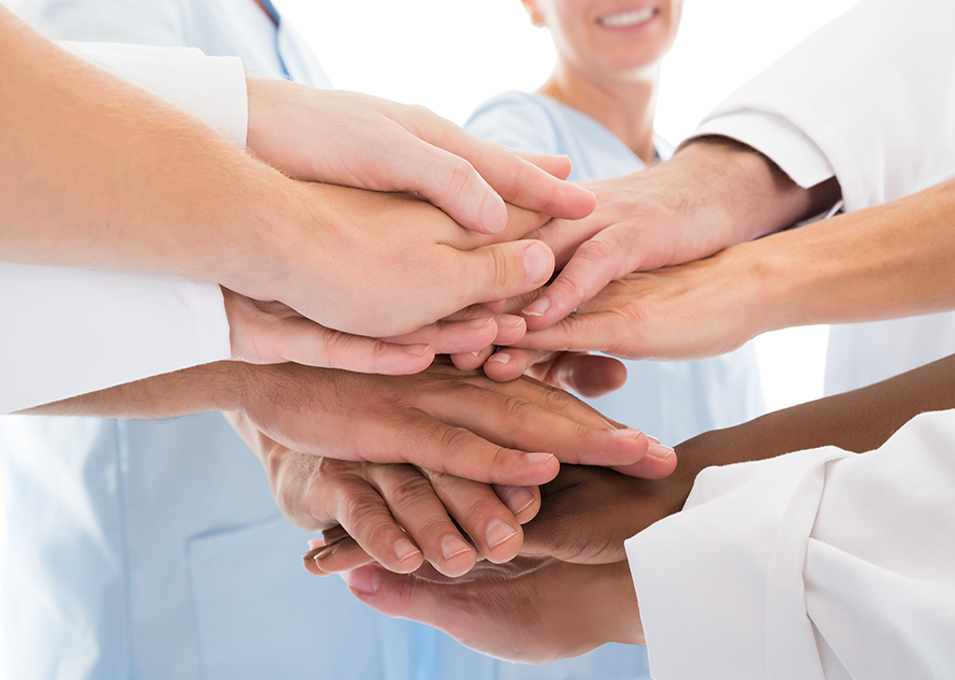 To our valued partners in dental health
As a specialty practice that aims to provide best-in-class care, we make the following commitments to you:
We commit to communicate well, especially when the treatment plan might need to be altered.
We commit to always contact you before referring across specialties.
We commit to ensuring to the best of our ability, that your patient returns to your office after their specialty care.
We commit to giving your patients first-class service in a safe environment
Here's why you should choose us
Expertise & Experience: We practice the full scope of endodontics and periodontics, with expertise ranging from non-surgical and microsurgical treatments, to cutting-edge regenerative therapies, and dental implants. We also diagnose and treat cracked teeth, facial pain of dental origin and traumatic dental injuries. 
Easy Access to Specialty Care: We know that your time is valuable, and that's why we offer extended office hours on select days, appointment reminders, and a quick turn-around time on calls and appointment requests. We are happy to answer any questions or concerns in the office, over the phone or via email. If you are in pain or have an emergency, every attempt is made to see you the same day.
Integrated Team Approach: We are part of your dental team. Your dentist has referred you to us because he or she believes that your treatment requires the service of a specialist. We are an extension of your dentist's skill, care and judgement. We work with carefully vetted colleagues who apply the same professional principles in their office that we do in ours, so you are always surrounded by people that you trust.
Care & Committment: From the front office to the operatory, our practice is made up of professionals who take your oral health very seriously. Using state of the art equipment designed with safety and efficiency in mind, we are able to offer top-notch care. As you walk through our office, you will notice that everything is clean, comfortable and thoroughly sterilized. Your safety and comfort are our priority.
Honesty & Affordability: We know that the cost of care can be confusing. In addition to offering a number of in-office payment options to fit your budget, we also give you up-front cost information on your treatment ahead of time. We are in network with a variety of insurance plans, and we offer various forms of dental financing with credit available in time frames that fit your needs. We are happy to help you navigate your dental insurance and alternative payment options.
Comfort & Personalized Service: We respect and understand that many patients experience dental anxiety. At our office, we do everything we can to make sure that your experience is as enjoyable as possible. By communicating clearly what you can expect during your treatment, we are often able to alleviate dental fear. We encourage you to bring headphones and music to listen to during your treatment and ask us about dental sedation options. At our practice, you aren't just a patient. We take an interest in you and your oral health needs. We think you'll find a friend in us during your visit.
Meet Our Doctors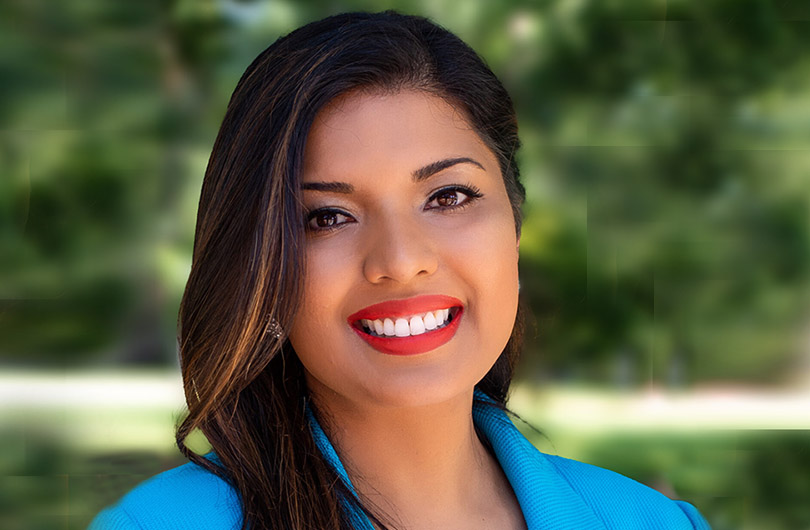 Dr. Syeda Zafrin, D.M.D., M.S.
, Periodontist
Dr. Zafrin grew up in Northern Virginia. She received her undergraduate degree from Virginia Commonwealth University and a Master's in Biomedical Sciences from Rutgers University. She then completed her dental training at Case Western Reserve University School of Dental Medicine, where she led groups of dental students on mission trips to Jamaica with the purpose of changing lives through improving oral health. For her distinguished service in the local and international communities, she received the Humanitarian Award from the International College of Dentists USA Section, and Leadership Excellence Award from her dental school. To pursue her interest in Periodontics and Dental Implants, she completed her post-doctoral specialty training and earned a Master's in Periodontology at University of North Carolina. Dr. Zafrin is a member of American Academy of Periodontology, Southern academy of Periodontology, and Academy of Osseointegration.
Syeda and her husband have recently welcomed their first child. At leisure, they enjoy hiking, traveling, trying new food and spending time with family and friends.
Dr. Zafrin is excited to serve patients in Gaithersburg, MD, and hopes to provide the highest quality care for her patients.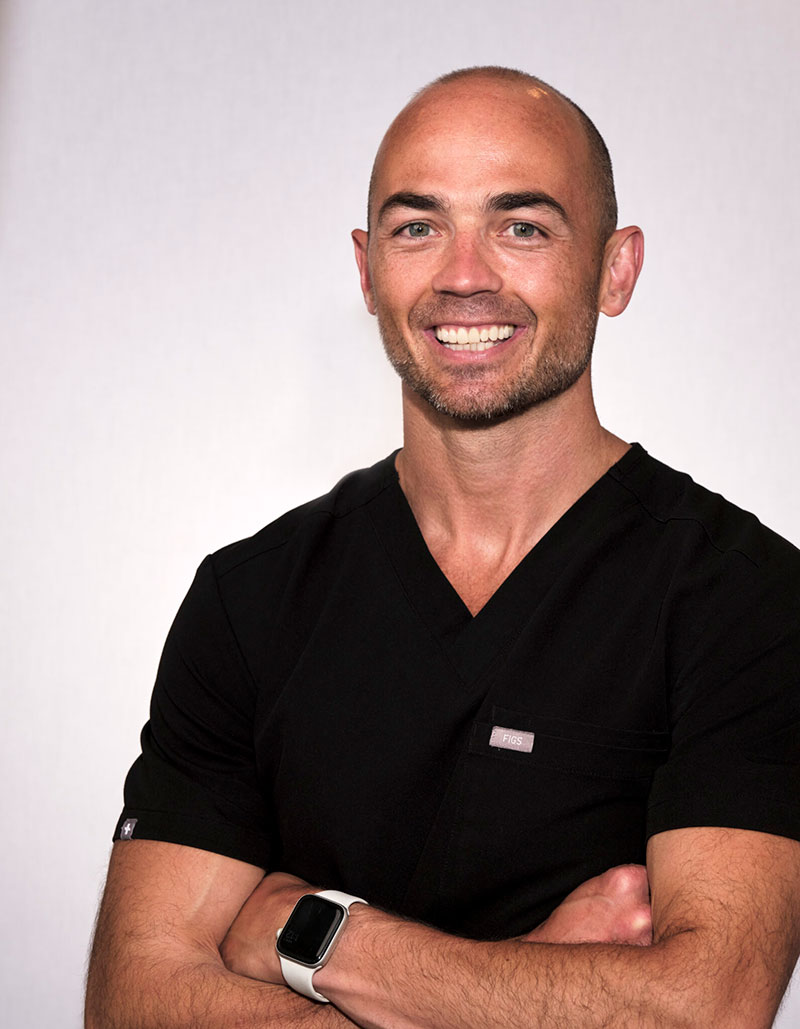 Dr. Kent McBride, D.D.S., M.S.
, Endodontist
Dr. McBride was raised in Damascus, MD and Petersburg, WV. He received his undergraduate degree from West Virginia University in 2001, his Doctor of Dental Surgery degree from West Virginia University in 2005, and then completed his post-doctoral specialty training in endodontics at WVU in 2007.   
Dr. McBride is an advocate for collaborative multi-disciplinary dental care and believes that dental care is best provided when specialists and general dentists are working in harmony.
In his spare time, Kent enjoys skiing, running, fitness, and spontaneous outdoor adventures with his family.  Kent and his lovely wife, Sarah, have three boys Cole (born in 2013), Cooper (born in 2015), and Hudson (born in 2019). Kent lived in Montgomery County throughout his childhood and has many family ties in the area.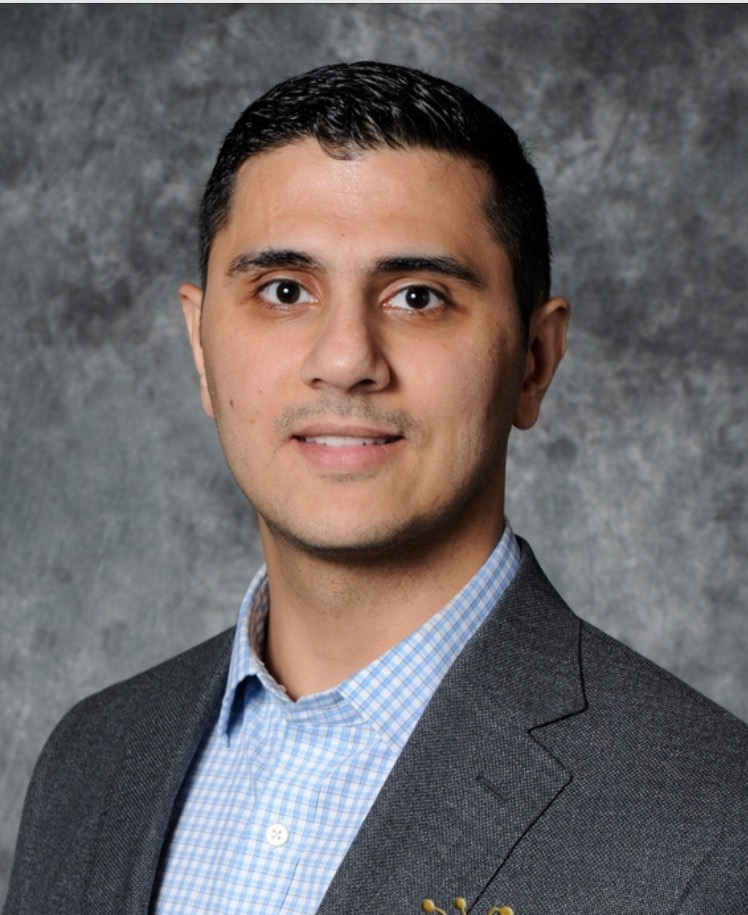 MAAN ZUAITAR, D.D.S., M.S.D.
Dr. Zuaitar earned his undergraduate degree in Baghdad, Iraq. His dental training was accomplished through the University of Baghdad School of Dentistry in 2005. He then graduated from New York University with his graduate dental degree in 2014. Along with the aforementioned achievements, Dr. Zuaitar has a Certificate of Advanced Graduate Studies (CAGS) through Boston University in 2019.
Some of Dr. Zuaitar's professional interests are endodontics and microsurgery. He enjoys helping patients and finding them relief to their pain. He also enjoys helping patients to achieve a healthier state in general. The artistic side of dentistry, especially in endodontics are also part of what Dr. Zuaitar enjoys most.
Amongst being bilingual in Arabic and English, swimming, biking and reading articles are some of Dr. Zuaitar's interests outside of work.
"My journey throughout life has been full of interesting experiences that in a way make me unique."
What our patients say
The staff is pleasant, professional and caring. Scheduling my appointment was not only quick but they scheduled me for the next day. I was amazed at how efficient they are at getting you checked in and to the dental chair so fast. Dr. McBride was very caring. My overall experience was amazing.
Patient of Monument Endodontics and Periodontics, Google Review
I highly recommend Monument Endodontics and Periodontics. My experience with Dr. Zafrin was by far the best I ever had. She was very informative throughout the whole process and giving me the best recommended treatment. Friendly staff and excellent service. Thank you!!
Patient of Monument Endodontics and Periodontics, Google Review
I am extremely thankful and happy with my experience with Dr. Mangin and staff, from
Amanda at the front desk to Claudia assisting Dr. Mangin. My dentist referred me to Monument Endodontics and I called and they were able to get me in that same day due to a cancellation. I cannot thank everyone enough as to how kind and pleasant they were handling my needs. The service was professional, transparent and thoughtful. Thank you!!!!! 100% recommend their office
Patient of Monument Endodontics and Periodontics, Google Review